Dr. Thaseem Thajudeen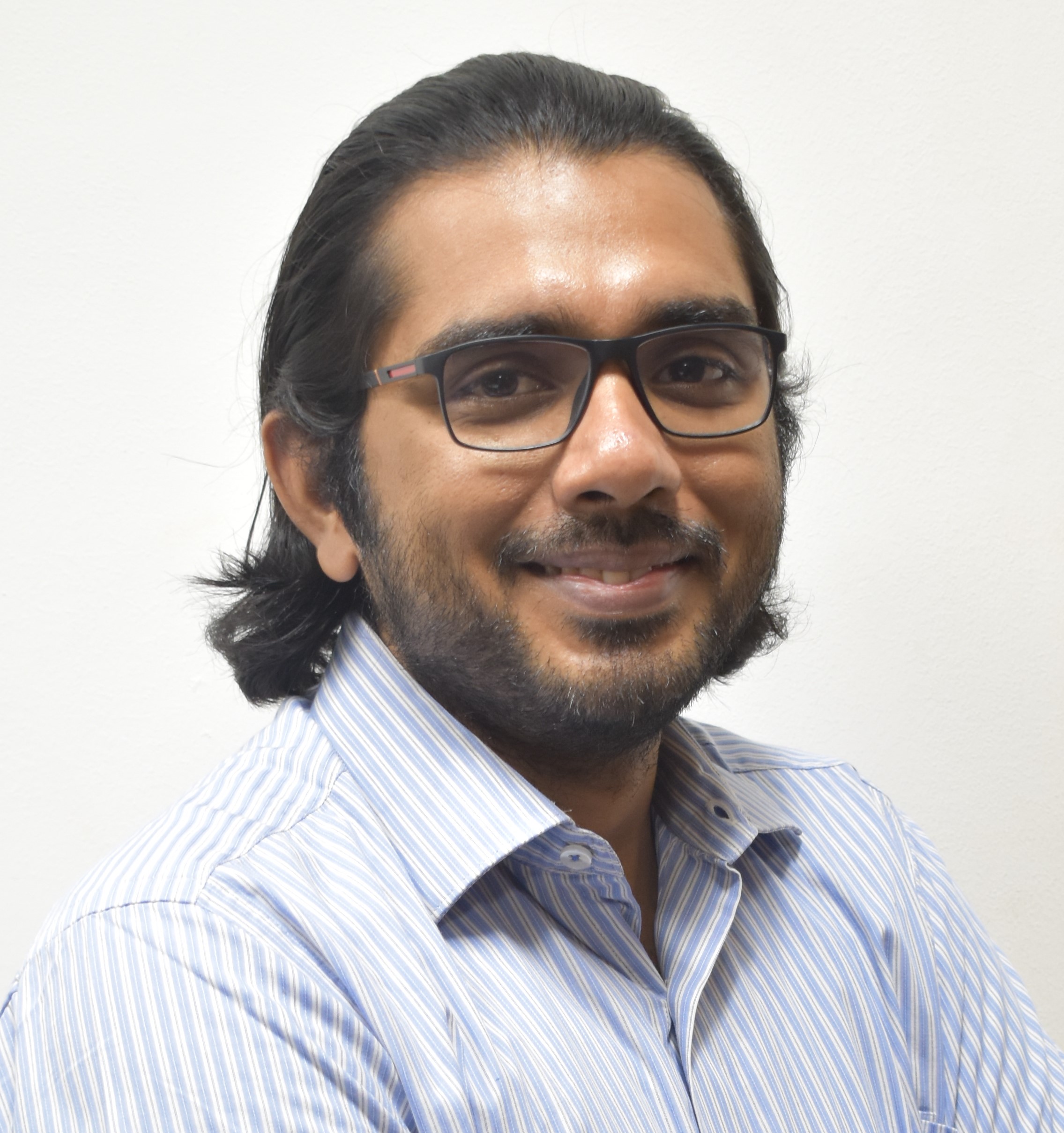 Designation : Associate Professor
Broad Area of Expertise : Mechanical Engineering
Email : thaseem{at}iitgoa.ac.in
Contact Number : 0832-2490-859
Address : Office of Dean (R&D), Administrative Block
Educational Qualifications
Ph D. Department of Mechanical Engineering, University of Minnesota, Minneapolis, MN, USA. December 2013. Advisor: Dr. Christopher J Hogan Jr.
M Tech. Department of Mechanical Engineering (Thermal- Heat & Mass Transfer), Indian Institute of Technology, Madras, India. May 2008.
B Tech. Department of Mechanical Engineering, National Institute of Technology, Calicut, India. May 2006.
---
Areas of Research
Characterization of aerosol and colloidal nanoparticles, Particulate emissions from combustion sources, respiratory deposition of particulate matter, air pollution, air quality.
---
Courses Taught
Heat Transfer
Environmental Studies, Science & Engineering
Thermofluids Engineering
Mechanical Measurements
Aerosol Technology
Energy, Environment & Economics
---
Professional Appointments
Post-doctoral Researcher (Alexander von Humboldt research fellow): Friedrich-Alexander-University, Erlangen-Nuremberg, Erlangen, Germany. Advisor: Prof. Wolfgang Peukert. January, 2014 to April, 2018.
Engineer, General Electric, Bangalore, India. July 2008- June 2009.
---
Recent Publications
Singh A., Thajudeen T. (2023) A Hybrid Particle Swarm Optimization-Tuning Algorithm to the prediction of nanoparticle of nanoparticle morphology from microscopic images. Aerosol and Air Quality Research. 23 (4), 220453
Sreekanth B., Anand S., Thajudeen T., Mayya Y.S., Choudhury P., Shashank C. (2021) Survival of expiratory aerosols in a room: Study using a bi-compartment and bi-component indoor air model. Aerosol and Air Quality Research
Wawra S., Pflug L., Thajudeen T., Kryschi C., Stingl M., Peukert W. (2018) Determination of the Length and Diameter Distributions of Gold Nanorods by Multiwavelength Analytical Ultracentrifugation. Nature Communications. 9:4898.
Thajudeen T*., Walter J., Srikantharajah R., Luebbert C., Peukert W*. (2017) Determination of the length and diameter of nanorods by a combination of analytical ultracentrifugation and scanning mobility particle sizer. Nanoscale Horizons. 2, pp 253-260.
Thajudeen T., Jeon S., Hogan C.J. (2015) The mobility of flame synthesized aggregates/agglomerates in the transition regime. Journal of Aerosol Science. 80: pp. 45-57.
Zhang C., Thajudeen T., Larriba C., Schwartzentruber T., Hogan C. J. The scalar friction factor for non-spherical particles and aggregates across the entire Knudsen number range from dimensional analysis and Direct Simulation Monte Carlo (DSMC) (2012) Aerosol Science & Technology. 46:10 pp. 1065-1078.
---
Recognition and Awards
Post-doctoral fellowship from Alexander von Humboldt foundation. March, 2015- February, 2017
National Talent Search Examination Scholarship (2000)
---
Edit Profile