2023-01-25 | North Goa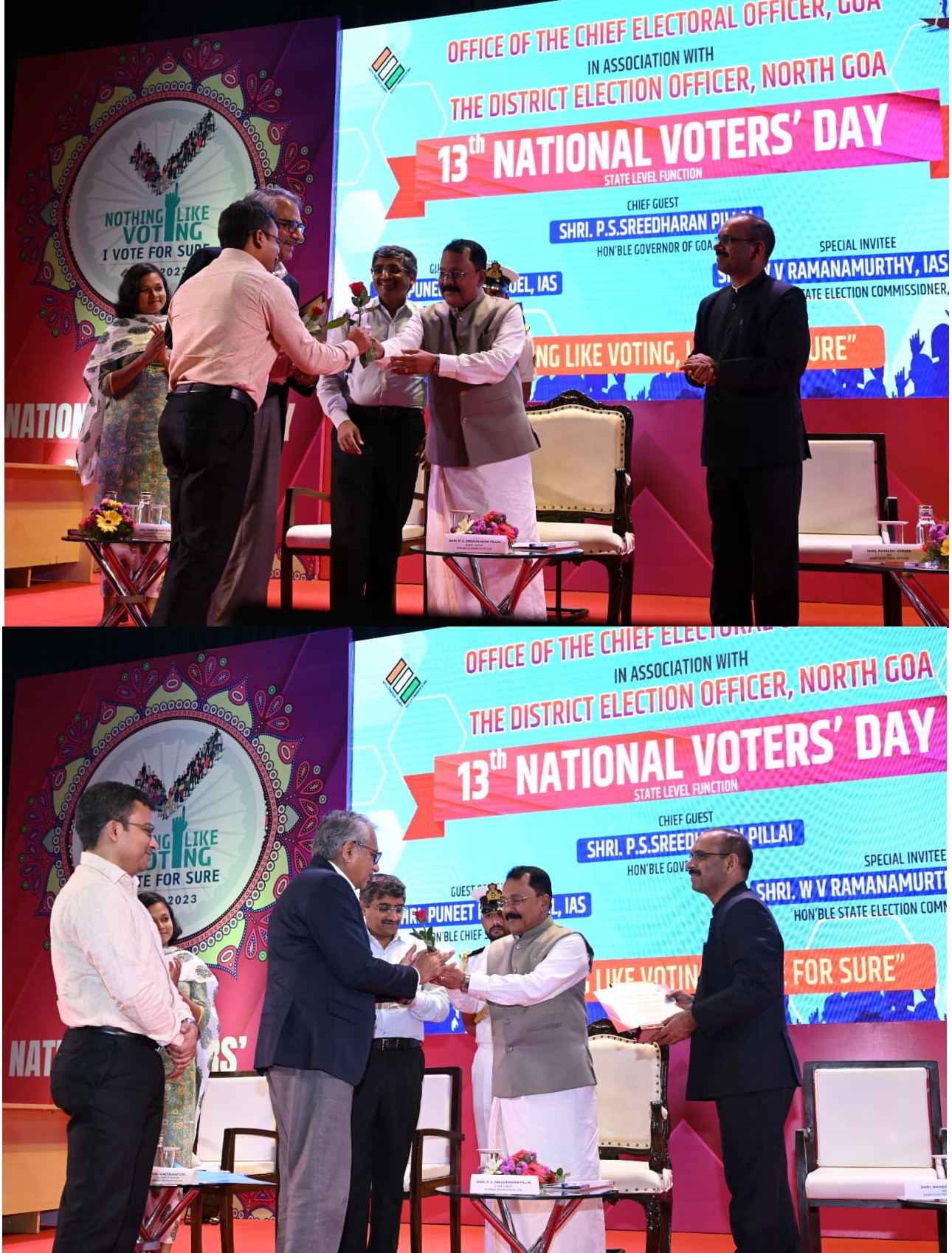 ---

We are excited to share that we participated in the 13th National Voter's Day (25th January) celebration organized by the Goa State Govt. IIT Goa was given Special Recognition Award for providing AI based innovative IT solutions during the Goa State Assembly Election 2022.

Director IIT Goa, Prof. B. K. Mishra received a plaque and certificate from the Hon'ble Governor of Goa Shri P S Sreedharan Pillai. In particular, the Chatbot named "VoterDost" and the AI Based Webcasting Analytics, developed by Prof. Sharad Sinha, Associate Professor, Computer Science and Engineering and his team of students was recognized.

We take pride in the fact that our faculty members are not only doing world class research but also actively engaged in development and deployment of innovative systems in public life and for public agencies, thus contributing to egovernance projects. In the process, our students are also getting exposed to real life problems, and they are actively contributing to building solutions for them!

---