2022-11-11 | New Delhi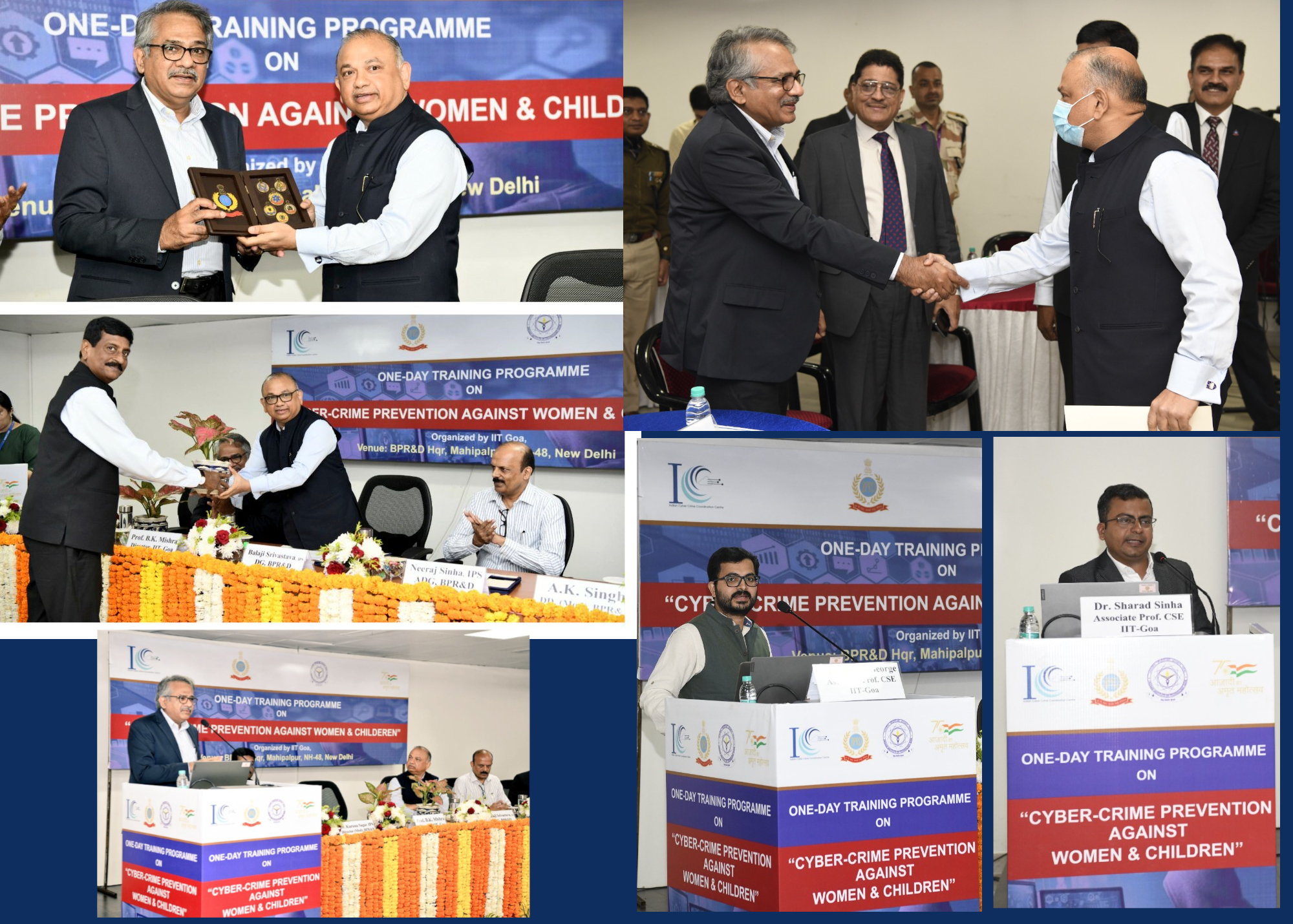 ---

Prof. B K Mishra, Director IIT Goa and Shri Balaji Srivastava, DG BPR&D inaugurated a one day workshop on "Cybercrime Prevention Against Women and Children" at BPR&D HQs on 11 Nov. It is a part of our commitment to bring knowledge and skills to the field.

Attended by 60 Law Enforcement Officers from all over the country, one session each was conducted by Dr. Sharad Sinha, Associate Professor (CSE) and Dr. Clint P George, Assistant Professor (CSE) related to safe web browsing and understanding online conversation.

The workshop was the result of strong coordination between IIT Goa and BPR&D. Looking forward to more!

---